Jobs
Camp Staff

SF, CA, USA

Seasonal
---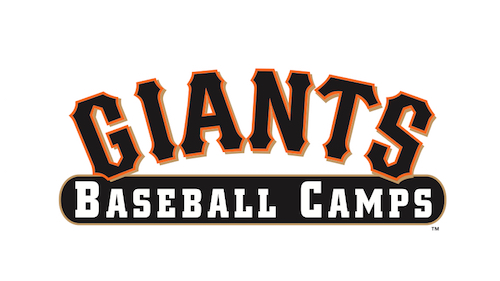 Giants Baseball Camps is now hiring for an Assistant Site Director
Giants Baseball Camps' mission is to enrich the lives of children through exceptional youth summer camp programming that cultivates a positive community. Our baseball summer camps are the fun, safe, and engaging environments where kids spark an interest. We encourage kids out of their comfort zones and into a week's worth of awesomeness.
Reporting directly to the Giants Baseball Camp Site Director, the Assistant Site Director ensures the safety, administrative organization, and camp family satisfaction of the Giants Baseball Camp program. As a member of the leadership team, you will serve as the primary resource for camper first-aid. You will also work with headquarters and the Site Director to facilitate all the administrative and organizational aspects of each camp session, to ensure an overall positive customer experience for each camp family and the safety of each camper and staff member. This is an excellent leadership opportunity for someone interested in the education, sports, and healthcare space.
We are looking for an Assistant Site Director who:
Is a self-starter and thrives off of organization and attention to detail
Is comfortable providing immediate attention to first-aid needs and escalating any situation to professional emergency services, if needed
Is acutely aware of both physical and emotional safety, coupled with the ability to problem-solve in real time
Is prepared to work with and provide support to the Site Director on-site
Is an effective communicator
Assistant Site Director Core Responsibilities:
Ensure a safe camp environment for the staff, campers, and parents
Administer first-aid properly as needed by campers and staff
Manage the medications for campers with life threatening allergies and other medical needs (EpiPens, medications, etc.) and ensure that each camp coach is aware of their campers who require extra attention
Communicate to parents and headquarters regarding injuries, illnesses, and incidents that occur at camp
Maintain detailed health records of campers
Work proactively with all camp staff to ensure that a preemptive approach is taken, in order to minimize injury and risk
Work with coaches and other staff members to help resolve camper conflicts and to create a positive and friendly environment for everyone involved in the camp
Assist with the production and organization of essential camp reports including attendance, employee timekeeping, and customer service-related records
Qualifications for the Assistant Site Director position, the ideal candidate must:
Be prepared to make a ten-week commitment Monday-Friday for approximately nine hours per day
Be CPR/AED and First-Aid certified
Be interested in gaining unique experience in the healthcare field
Be able to pass a comprehensive background screening
Be prepared to travel to all of our sites throughout the Bay Area with reliable transportation of your own
Be able to attend the all-staff training on Saturday June 9, 2018 and other pre-summer trainings
Highlights as a Summer Camp Assistant Site Director
Build valuable leadership experience representing a global brand
Host ballpark visits once per week with current and former Giants players
Receive great San Francisco Giants Camps gear
Join an incredible team of like-minded, passionate people
Giants Baseball Camps operates in San Francisco, Millbrae, Redwood City, San Mateo, Palo Alto, Los Altos Hills, Los Gatos, San Jose, Pleasanton, Orinda, Walnut Creek, Danville, Larkspur, Napa, Santa Rosa, and Sacramento! For the full list of camp dates and locations, please visit sfgiantscamps.com
If you're ready for an amazing summer opportunity, apply now!